The employee's day began at The Creation Museum, Prepare to Believe located in Petersburg, Kentucky.

The main Exhibits is a walk-through history the centerpiece of the Creation Museum, featuring scientific and biblical answers for the world we live in. Using the Bible as your starting point, travel back 6,000 years to the dawn of creation in the Six Days Theater. Then experience the true timeline of the universe as it unfolds through the 7' C's of History.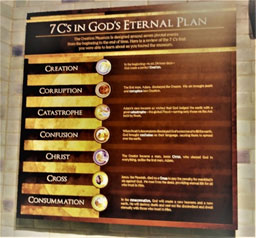 About the Creation Museum
The state-of-the-art Creation Museum allows you to venture through biblical history, stunning exhibits, botanical gardens, planetarium, Eden zoo, Dragon hall bookstore, zip line adventure course, camel rides and dining Venues to fill your hunger.

This was a place of great Spiritual for the soul and enlightening of the Bibles History.
The second stop on our journey was to the Ark in Williamstown Kentucky
About the Ark Encounter
Massive ship with 3 decks depicting Biblical tale of Noah's Ark, with interactive exhibits & zoo, Located in Williamstown, KY 41097

Ark Encounter features a full-size Noah's Ark, built according to the dimensions given in the Bible. Spanning 510 feet long, 85 feet wide, and 51 feet high, this modern engineering marvel amazes visitors young and old. Ark Encounter is situated in beautiful Grant County in Williamstown, Kentucky, halfway between Cincinnati and Lexington and right off I-75.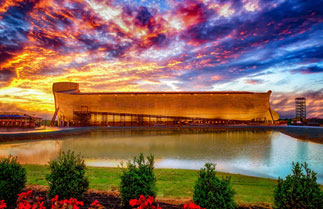 State of the Art Exhibits
Ark Encounter is three exhibits in one—the massive Ark structure itself, the incredible craftsmanship, and the beautifully fabricated teaching exhibits. The combination of all three will amaze and inspire you to think differently about the biblical account of Noah's Ark.
All the employees of Clear Choice Hearing Aid Centers a big THANK YOU to Ryan Anderson. We appreciated the recognition he showed us such an awesome, enjoyable fun filled day.
Ryan Anderson
Dennis Lankford
Amy Abney
Sheila Miller
Donna Landis
Paula Hackworth
Logan Beeson
Brittany Santos
Tracy Musgrove